So do YOU fancy winning such an amazing prize?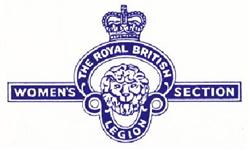 This year we have chosen The Royal British Legion Woman's Section as our chosen local charity.
After being brought up in the miltary I have seen first hand how this charity has helped many familys.
The woman's section concentrate on all the after care once our servicemen and woman who have been either injured or have become widowed whilst their husbands/ wifes have served.
They help provide re-education to get back in to work or even down to re-housing after they or their family have to leave the forces.
The woman's section play a key role in providing care and support to the serving and ex-serving community.
So what do YOU need to do???
BUY a raffle ticket and your entered!!!
Its that easy!!!
Each month we will draw a winner and this raffle will run every month till end of the year! so thats 10 chances to win!!!